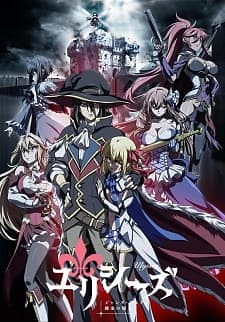 Berlatar di Perancis pada abad ke-15, pada saat Perancis terlibat Perang Ratusan Tahun dengan Inggris. Montmorency yang merupakan anak seorang bangsawan, mendalami ilmu kimia dan sihir di sebuah sekolah untuk kesatria. Namun setelah Perancis mengalami kekalahan di Agincourt, sekolah tersebut ditutup dan mau tak mau Montmorency harus kabur dari sekolah tersebut. Di tengah usahanya untuk kabur, dirinya bertemu dengan seorang gadis desa yang ajaib bernama Jeanne.
Information
Titles: Ulysses: Jehanne Darc to Renkin no Kishi
Japanese: ユリシーズ ジャンヌ・ダルクと錬金の騎士
English: Ulysses: Jeanne d'Arc and the Alchemist Knight
Synonyms: Ulysses: Jeanne d'Arc to Renkin no Kishi
Type : TV
Total Episode: 12
Status: Currently Airing
Released on: Oct 7, 2018 to ?
Licensors: Funimation
Studios: AXsiZ
Source: Light novel
Duration: 23 min. per ep.
Rating: PG-13 - Teens 13 or older
Score: 5.78