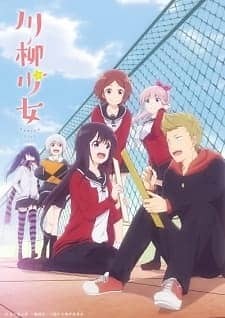 Nanako Yukishiro, gadis manis yang sering menyampaikan apa yang dipikirkannya dengan puisi senryuu. Bersama dengan Eiji Busujima, mereka adalah anggota baru Klub Sastra sekolah. Anime ini menceritakan hari-hari mereka melalui 5-7-5 suku kata.
Information
Titles: Senryuu Shoujo
Japanese: 川柳少女
English:
Synonyms: Senryuu Girl
Type : TV
Total Episode: Unknown
Status: Currently Airing
Released on: Apr 6, 2019 to ?
Licensors: None Found
Studios: Connect
Source: 4-koma manga
Genre : Comedy, School, Shounen, Slice of Life
Duration: 12 min.
Rating: None
Score: 7.16