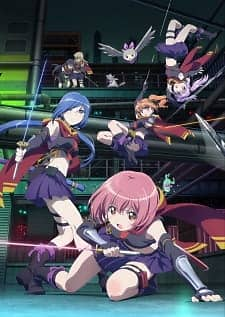 Anime ini bercerita tentang siswi SMA dari kota Sorasaki bernama Momo. Momo adalah agen dari badan intelijen swasta bernama Tsukikage yang melindungi kota dan penduduknya. Bersama dengan senior bernama Yuki dan teman-temannya, mereka berusaha untuk melindungi perdamaian kota.
Information
Titles: Release the Spyce
Japanese: RELEASE THE SPYCE
English:
Synonyms:
Type : TV
Total Episode: 12
Status: Currently Airing
Released on: Oct 7, 2018 to ?
Licensors: Sentai Filmworks
Studios: Lay-duce
Source: Original
Duration: 24 min. per ep.
Rating: PG-13 - Teens 13 or older
Score: 6.73