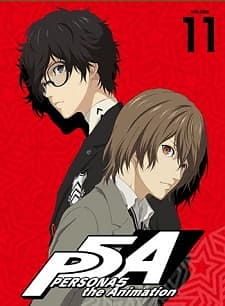 Berlatar belakang Tokyo jaman modern, berkisah mengenai petualangan sekelompok pemuda eklektik yang menyebut diri mereka "Phantom Thieves of Hearts". Bersama dengan perwujudan metafisika mereka bernama Persona, kelompok tersebut berusaha memecahkan kasus kejahatan dengan memperbaiki sumber kebusukan di dalam hati orang-orang.
Information
Titles: Persona 5 the Animation: Dark Sun…
Japanese: 『PERSONA5 the Animation』特番アニメーション前編「Dark Sun...」
English:
Synonyms:
Type : Special
Total Episode: 1
Status: Finished Airing
Released on: Dec 31, 2018
Licensors: None Found
Studios: CloverWorks
Source: Game
Genre : Action, Fantasy, School, Supernatural
Duration: 50 min.
Rating: R - 17+ (violence & profanity)
Score: 7.12