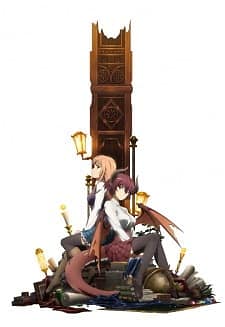 Anime ini diadaptasi dari event populer "Manaria Mahou Gakuin" dalam game Shingeki no Bahamut yang ceritanya berpusat pada karakter utama Anne dan Grea. Dalam cerita aslinya, Akademi Sihir Manaria merupakan sekolah sihir bergengsi yang mengajarkan sihir tanpa diskriminasi terhadap tiga faksi (manusia, dewa, setan) yang biasanya terlibat dalam pertempuran.
Information
Titles: Manaria Friends
Japanese: マナリアフレンズ
English: Mysteria Friends
Synonyms: Rage of Bahamut: Manaria Friends, Shingeki no Bahamut: Manaria Friends
Type : TV
Total Episode: 10
Status: Currently Airing
Released on: Dec 16, 2018 to ?
Licensors: Sentai Filmworks
Studios: CygamesPictures
Source: Game
Genre : Action, Adventure, Demons, Fantasy, Magic, Supernatural
Duration: 15 min. per ep.
Rating: None
Score: 6.55