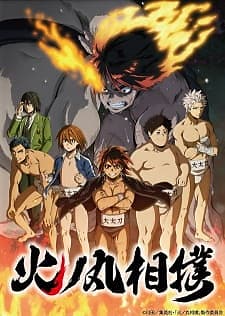 Seorang siswa "kecil" yang masih baru, Ushio Hinomaru, muncul ketika klub sumo kecil SMA Odachi masih lemah. Besar dan berat adalah aturan dari olahraga ini. Meskipun tidak cocok bagi sang pemulai ini, namun anak ini terus berusaha dan tetap melakukannya. Ushio dan klub sumo kecil pun menuju jalannya meraih puncak.
Information
Titles: Hinomaruzumou
Japanese: 火ノ丸相撲
English: Hinomaru Sumo
Synonyms: Sumo of the Rising Sun, Sumo Wrestler Hinomaru
Type : TV
Total Episode: 24
Status: Currently Airing
Released on: Oct 5, 2018 to ?
Licensors: None Found
Studios: Gonzo
Source: Manga
Genre : Martial Arts, Shounen, Sports
Duration: 23 min. per ep.
Rating: PG-13 - Teens 13 or older
Score: 7.46