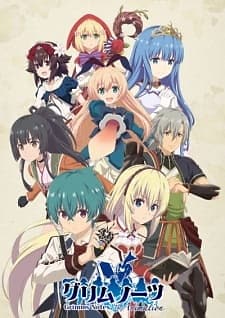 Dalam game aslinya, cerita berlatar di dunia yang diciptakan oleh makhluk yang dikenal sebagai "Story Teller." Saat lahir, semua orang di dunia ini memiliki "buku takdir" yang berisi semua hal tentang kehidupan mereka. Namun, Story Teller tak bertanggung jawab yang dikenal sebagai Chaos Teller menulis kejadian-kejadian buruk ke dalam buku orang-orang tanpa sepengetahuan mereka.
Information
Titles: Grimms Notes The Animation
Japanese: グリムノーツ
English:
Synonyms:
Type : TV
Total Episode: Unknown
Status: Currently Airing
Released on: Jan 11, 2019 to ?
Licensors: None Found
Studios: Brain's Base
Source: Game
Genre : Action, Adventure, Fantasy, Magic
Duration: Unknown
Rating: None
Score: 6.10