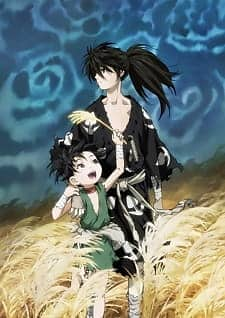 Seorang Penguasa Samurai memberikan bagian tubuh putranya yang baru lahir kepada Dewa Iblis untuk mendapatkan dominasi di medan perang. Namun, bayi yang ditelantarkan itu selamat karena dokter yang melengkapi tubuhnya dengan peralatan prostetik. Anak tersebut melakukan perjalanan untuk mengalahkan Iblis dan mendapatkan bagian tubuhnya kembali. Anak itu bertemu seorang anak yatim piatu yang mengaku sebagai pencuri terhebat di Jepang.
Information
Titles: Dororo
Japanese: どろろ
English: Dororo
Synonyms: Dororo to Hyakkimaru
Type : TV
Total Episode: Unknown
Status: Currently Airing
Released on: Jan 7, 2019 to ?
Licensors: None Found
Studios: Tezuka Productions, MAPPA
Source: Manga
Genre : Action, Adventure, Demons, Historical, Shounen, Supernatural
Duration: Unknown
Rating: R - 17+ (violence & profanity)
Score: 8.27