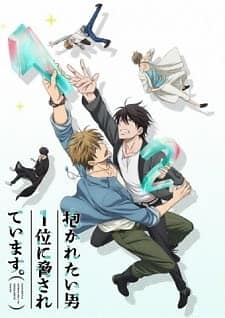 Anime ini bercerita mengenai Aktor yang sudah memiliki julukan "Bujangan yang paling di inginkan" selama 5 tahun berturut-turut, Takato Saijyo, dan aktor baru yang akan melewatinya, Junta Azumaya. Masuk ke dunia industri hiburan, di mana dua bujangan yang paling diinginkan ini menemukan diri mereka dalam skandal yang terlarang.
Information
Titles: Dakaretai Otoko 1-i ni Odosarete Imasu.
Japanese: 抱かれたい男1位に脅されています。
English: DAKAICHI -I'm being harassed by the sexiest man of the year-
Synonyms: Dakaretai Otoko Ichii ni Odosarete Imasu., Dakaretai Otoko No.1 ni Odosareteimasu.
Type : TV
Total Episode: 13
Status: Currently Airing
Released on: Oct 6, 2018 to Dec 29, 2018
Licensors: Aniplex of America
Studios: CloverWorks
Source: Manga
Genre : Comedy, Drama, Romance, Shounen Ai
Duration: 23 min. per ep.
Rating: PG-13 - Teens 13 or older
Score: 7.12