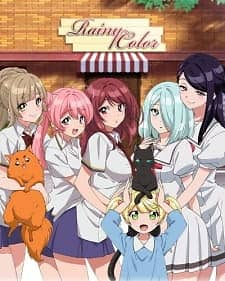 Pada musim kelima dari seri Kakao Ame-iro Youko, putri pemilik kafe Rainy Color Kouji Amami, mengambil alih sebagai manajer pelaksana kafe.
Information
Titles: Ame-iro Cocoa: Side G
Japanese: 雨色ココア side G
English:
Synonyms: Ame-iro Cocoa 5th Season, Ameiro Cocoa, Rainy Cocoa, Ame-iro Cocoa 5
Type : TV
Total Episode: Unknown
Status: Currently Airing
Released on: Jan 9, 2019 to ?
Licensors: None Found
Studios: EMT²
Source: Digital manga
Genre : Comedy, Slice of Life
Duration: 2 min.
Rating: PG-13 - Teens 13 or older
Score: 5.12